INTRODUCTION OF OUR COMPANY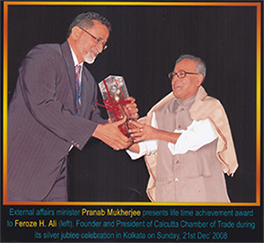 The company is a direct source of all world renowned brands of Tools & Precision Measuring Instruments. Most of the Agencies, Stockistship, Distributorships handled by us are of ISO 9000 Certified Products; Quality, Economy and Service all under one roof. We have strong National & International Network, the company being run by competent professionals. Registered as approved suppliers to all major Steel Plants, Indian Railways, Defence Depts., The Indian Navy, Heavy Industries, Chemical, Fertilizer, Construction, Automobiles, Aeronautic & Aerospace Industries, Collieries and Gas Plants.
CONTACT US FOR
Hand, Torque & Construction Tools for Infrastructure Projects.
Metrology & Precision Measuring Instruments required for setting up Tool Room.
Test & Inspection Instruments of all description required for Test Houses, Calibration Laboratories and Survey Houses.
Workshop & Industrial Consumables & Cutting Tools.
Machinery Spare Parts & Machine Tool Accessories.
Lifting Tackles, D-Shackles, Wire Rope Slings, Electric Winches etc.
Tool TROLLEYS, Tool KITS, Electrical Crimping & Fibre Optic Tools & Accessories.
Gear Hob Cutters, Gear Shaper Cutters, Rack Milling Cutters & Solid Carbide Shank Tools & Carbide Inserts.
Special Tools for Engines & Automobiles.
Aerospace Tools.